How to Format a Vacancy to Get More Targeted Responses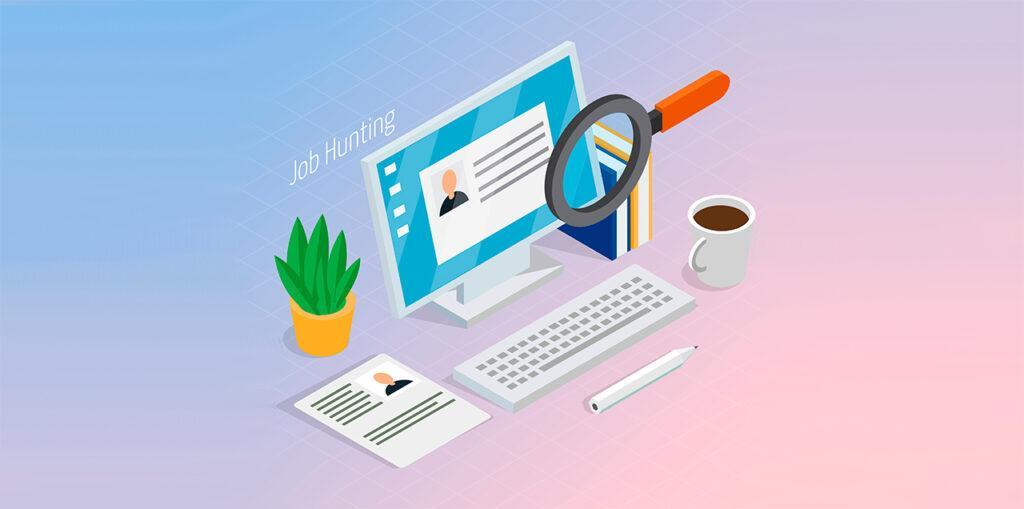 What could be simpler than posting a job vacancy? It seems like all you need to do is specify the position, salary, and requirements, and then collect responses from highly skilled professionals. Of course, you can't expect to successfully assemble a competent team or even hire a single professional with such an approach.
I won't be able to cover all the intricacies of IT recruiting in one article because this area has long since become a full-fledged profession in itself. Different HR specialists use their own methods and tactics in personnel selection, they earn their bread for good reason. In this article, I will talk about the basic rules of posting job vacancies. I hope our recruiter participants will supplement it with other useful thoughts in the comments under the article.
Before Posting
So, the first step that needs to be taken before posting a vacancy is to register on the GeekLink recruiting service. On the registration page (or after it, in your personal account), specify the account type as "HR", "Recruiter" or "Direct Employer". If you don't do this, the job posting function will be unavailable.
Step 2. Fill out your profile as much as possible. Add an avatar, a cover photo, and tell about yourself in detail.
Important: Candidates are more eager to interact with a "real person" rather than a faceless company profile, so use a photo as an avatar and place the company logo on the cover image. Additional information about the company can also be published in the "About me" section of your profile.
Step 3. In the left vertical navigation menu, click on "Add a vacancy". This will open a publication form, the filling of which will require our further recommendations.
Filling in the vacancy fields
1. Position
The IT industry is relatively young, but it has already established and consolidated clear specializations, such as a Java developer, internet marketer, and so on.
You can add the required level of competence from the candidate to the job title. For example, Junior, Middle, or Senior. If the team needs a leading link, the title can be supplemented with "team leader". Thus, in the title alone, you can formulate a more specific requirement for those you need.
At the same time, you should not abuse overly long job titles. Four words are quite enough. The title should make it clear what the employee will be doing and at what level.
2. Location
If you need an employee in the office, specify the country and city separated by a comma. If it is a large city, you can also write the district or the nearest metro station.
In the case of remote work, leave this field blank.
3. Employment type
Everything is simple here. Just choose the necessary items from the list:
temporary work;
full-time;
internship;
freelance;
part-time.
If there are other features related to employment and work schedule, be sure to specify them in the main job description (item 6).
4. Job filters
Specify one or more additional filters that correspond to your job and which candidates will be able to quickly find.
5. Job category
In the job categories, we have collected popular areas in development, analytics, design, management. You can select several categories suitable for your job. If there is no suitable category, please write to info@geeklink.io or directly to me in private messages. If it fits GeekLink, we will add it.
6. Description
Be sure to include in the job description 3 main sections:
Responsibilities. A specific and clear list without "water" and general concepts. Requirements. Specify only those competencies without which the future employee really won't be able to do his duties and which can't be quickly taught to a novice. Overestimated requirements significantly reduce the number of responses. For example, one added note "Education – only Bauman Moscow State Technical University, Moscow State University, Higher School of Economics" can minimize responses. Conditions. Here it is important to indicate the advantages of working with you, and not with your competitors. Compliance with the Labor Code, a friendly team and a stable company – these are very important points, but they should be everywhere. Tell about what others don't have – payment for courses, your own gym or Friday entertainment team building.
Instead of a continuous text, use bulleted lists. Structure the description by dividing blocks with subheadings.
☝️ You can include a small test task in the description of your vacancy. In this case, describe in detail what candidates should do and ask them to include the result in their response.
If the job implies additions to any other fields (for example, salary or work schedule), specify these features in the description.
8. Job closing date
If you wish, you can set the end date for collecting responses to your vacancy. If the date is not specified, the job will automatically close after 90 days. You can reopen it at any time in your personal account.
9. Salary and payment currency
Specify the minimum and maximum monthly payment size without spaces and select the salary currency.
If there are additional payment terms, bonuses or other payment features, specify them in the job description (item 6).
10. Post in Telegram.
If you check this box, an announcement of your job will be published in suitable Telegram channels. Only well-formatted jobs enter the Telegram channels in a queue. We have a total of 29 Telegram channels.
11. About the company
Organization name. You can specify both the legal name and the brand, if it is more known in the market. A representative of a recruitment agency can provide information about their own company or the client's organization. Company website. Logo. An image in png or jpg with a square aspect ratio.
Provide additional information about the company in the job description (item 6).
These are the main recommendations that will allow job posts to pass moderation on the first try and collect targeted candidate responses.
✍️ Please add in the comments to the article other tips or share your experience in creating effective job posts.
Recommend

0

recommendations
Published in About GeekLink, Search for employees